Roots Volleyball Club Season Tryouts 2021-2022 Volleyball (Indoor)
Tryout Dates:
11U Tryouts:. Sunday, July 25th 5:00-8:00pm
12U Tryouts:. Sunday, July 25th 5:00-8:00pm
13U Tryouts: Saturday, July 10th 5:00-8:00pm and Sunday, July 11th 12:00-3:00pm

14U Tryouts: Sunday, July 11th 6:30-9:30pm and Monday, July 12th 5:00-8:00pm
15U Tryouts: Monday, July 12th 1:00-4:00pm and Tuesday, July 13th 5:00-8:00pm

16U Tryouts: Tuesday, July 13th 1:00-4:00pm and Wednesday, July 14th 5:00-8:00pm
17U Tryouts: Thursday, July 15th 5:00-8:00pm
18U Tryouts: Wednesday, July 14th 1:00-4:00pm

All tryouts for the 2021-2022 season will take place at the Treehouse Gym located at 15407 Long Vista Drive, Suite 100, Austin, TX 78728. We will hold practices north at The Treehouse and south at Hill Country Indoor (HCI) located at 13875 Bee Cave Parkway, Bee Cave, TX 78738. Players are required to attend both days of tryouts (one day for 11U, 12U, 17U, and 18U players).
Players should wear athletic gear (i.e. t-shirt, spandex, tennis shoes, and kneepads) and plan to arrive 15-30 minutes early on the first day of tryouts to check-in and receive a t-shirt and tryout number. Tryout format will consist of testing (approach touch, block touch, shuttle, etc.), position specific skill testing, overall skill testing, and team competition evaluation. All players will be evaluated on all skills. Players will receive an email notification of their team placement following the last day of tryouts. Players/families will have 24 hours after receiving the team invitation to sign-up for the 2021-2022 club season.



Players/parents will have the option to request a location preference (north or south) in the tryout registration. You may also choose - Either (Best Fit) to have your player placed on the highest team to meet her needs/skill level at either location. We will have practice days and times available both north (Treehouse Gym) and south (HCI). Our 13U-18U top teams (Under Armour) may have split practices based on the overall make-up of the team.
Practices will be held at The Treehouse for north teams and practice times will range from 5:00pm-10:00pm Mondays through Thursdays and 10:00am-6:00pm on Sundays. Practices will be held at Hill Country Indoor (HCI) for south teams and practice times range from 5:00pm-10:00pm Mondays through Thursdays. Players will have additional opportunities for position clinic training, jump training, and SAQ training.
Each team will have 8-10 tournaments (5 tournaments for local teams) throughout the season. 14U-18U Under national teams will have (at least) one out-of-state tournament and attend the USAV or AAU Junior National Tournament. 13U national teams will attend the USAV or AAU Junior National Tournament. Players will receive 2 practice shirts, 2 jerseys (1 for local teams), 1 sweatshirt, 2 pairs of spandex, 2 pairs of socks, 1 pair of shoes (not for local teams), 1 back pack, and 1 bag tag. All players also have full access to our Recruiting Coordinators and online recruiting program.
We work to create the same team and season structure each season but this description and the team list is subject to change each season. Please contact Heather Anderson at heather@rootsvb.org with any additional tryout questions.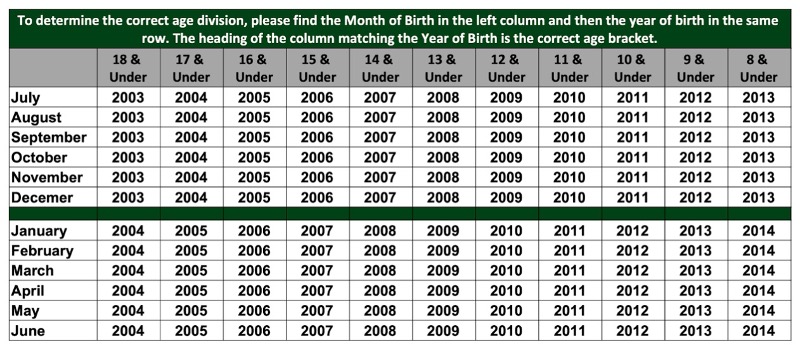 Use the form below to filter by sport, season, day(s) and/or location; or scroll to view all programs.
---
Group Fees

Price per group may vary

Individual Fees

Regular

$85.00

+ Transaction Fee

Group Fees

Price per group may vary

Individual Fees

Regular

$85.00

+ Transaction Fee

Group Fees

Price per group may vary

Individual Fees

Regular

$85.00

+ Transaction Fee

Group Fees

Price per group may vary

Individual Fees

Regular

$85.00

+ Transaction Fee

Group Fees

Price per group may vary

Individual Fees

Regular

$85.00

+ Transaction Fee

Group Fees

Price per group may vary

Individual Fees

Regular

$85.00

+ Transaction Fee

Group Fees

Price per group may vary

Individual Fees

Regular

$85.00

+ Transaction Fee

Group Fees

Price per group may vary

Individual Fees

Regular

$85.00

+ Transaction Fee